One, Two, Three, Five!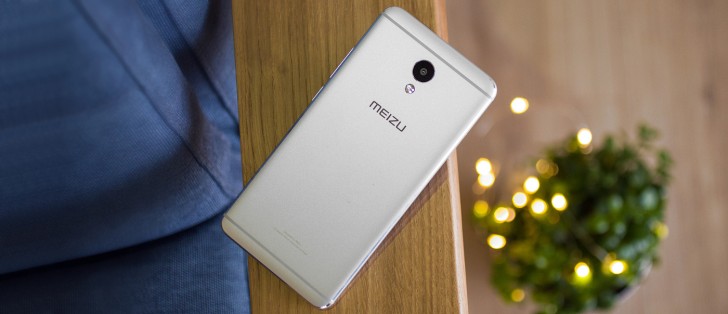 Introduction
Meizu's Note series were off to a great start with the m1 note. The m2 note did some upgrades in expense of a few features, while the m3 note turned out a worthy successor though it trailed behind the Xiaomi's mid-range crop. It's time for Meizu to freshen up its Note lineup again, and today we get our hands on the newly released M5 Note.
Fun fact! Did you notice there is a missing fourth model in the series? The number four is considered a bad omen in China and skipping it is quite usual. The fear of the number four actually has a proper Greek name — tetraphobia. And yes, we just looked this up.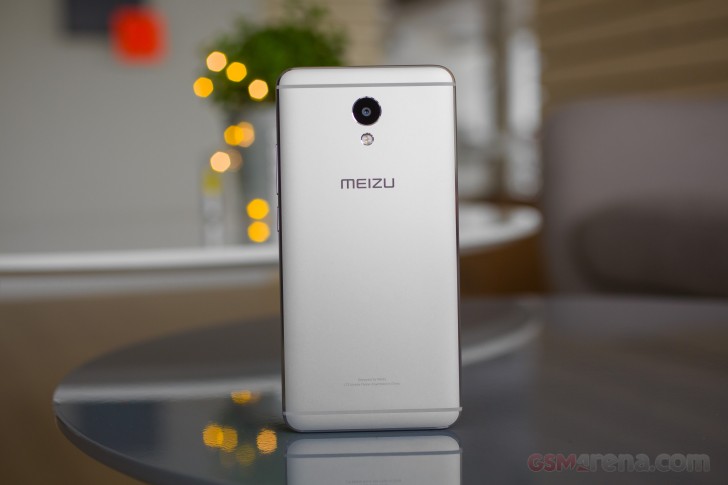 The M5 Note comes with a refined design, easily noticeable, but not breaking up with its roots. There is also more storage, if you are ready to pay for it, and Android Marshmallow comes pre-installed.
The rest is pretty much as we left it on the m3 note — Helio P10 chipset, a 13MP main camera, the iconic mTouch key with a fingerprint scanner, and a beefy 4,000 mAh battery.
Meizu M5 Note at a glance:
Metal unibody; 5.5″ 1080p IPS display of 403ppi
MediaTek Helio P10 chipset: octa-core processor, Mali-T860MP2 GPU, 3GB/4GB of RAM
13MP camera, two-tone LED flash; 1080p @30fps; 5MP front-facing camera
16/32/64GB of built-in storage, microSD slot
mTouch v2.1 Home button with a fingerprint scanner
4,000 mAh battery, fast charging (35% in 30 minutes)
Android Marshmallow 6.0 OS with Flyme 5.2
Dual SIM; LTE Cat.6; Wi-Fi a/b/g/n; Bluetooth 4.0; GPS and GLONASS; microUSB port
It seems Meizu was focused more on the Note's appearance, rather on its performance and camera skills. And that would have been OK, if it weren't for the overcrowded mid-range market.
But we are yet to unwrap the M5 Note and put it through its paces. We are hoping Meizu has put some twists here and there, and we'll make sure to search for those.
We're experimenting with a shorter review format for this phone as it gives the spare time to review a broader range of devices. We hope it still answers all the questions you may have about the device. Our goal was to give you our impressions in a shorter, concise manner but without sacrificing the performance assessment and the results from the full tests we normally perform. We hope you enjoy it. Any feedback is welcome.
Hardware
The Meizu M5 Note has the same footprint as its predecessor, though it's gained about 12g in weight. While the M5 Note looks the same at the front, the metal back has changed a bit and it's for the better — there is a prominent chamfer between the frame and the rear surface. This tiny design twist makes for a better grip and stylish appearance.
The retail box of the Meizu M5 Note includes only the basics — a fast 24W charger plug and a microUSB cable. There are no headphones inside.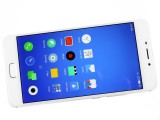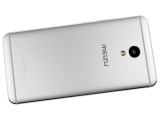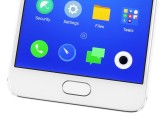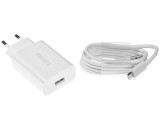 Meizu M5 Note
The M5 Note is all-metal in the luxury kind of way — there are no big plastic strips at the back, just two tiny antenna bands. A glass covers the entire front and it has 2.5D edges — it's probably a Dinorex T2X-1 glass, but Meizu didn't share any specifics.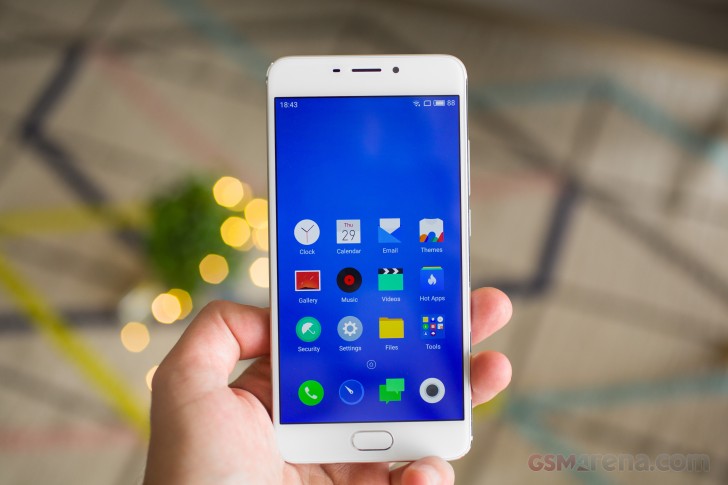 The 5.5″ screen has an IPS matrix of 1080p resolution or in other words 403ppi density. Its viewing angles are close to perfection, very wide and with no color distortion, though its sunlight legibility is below average with a score of 2.189.
Sunlight contrast ratio
Samsung Galaxy S6 edge+
4.615
Samsung Galaxy S7 edge
4.439
OnePlus 3
4.424
Samsung Galaxy S7
4.376
HTC One A9
4.274
Samsung Galaxy Note7
4.247
Samsung Galaxy A3
4.241
OnePlus 3T
4.232
Google Pixel XL
4.164
ZTE Axon 7
4.154
Samsung Galaxy S6 edge
4.124
Samsung Galaxy Note5
4.09
Huawei Nexus 6P
4.019
OnePlus X
3.983
Vivo Xplay5 Elite
3.983
Oppo R7s
3.964
Apple iPhone 7
3.964
Huawei P9 Plus
3.956
Meizu Pro 6 Plus
3.935
Lenovo Moto Z
3.931
Samsung Galaxy A7 (2016)
3.918
Samsung Galaxy C5
3.911
Samsung Galaxy C7
3.896
Samsung Galaxy A5
3.895
Samsung Galaxy J7 outdoor
3.879
Samsung Galaxy J2 outdoor
3.873
Samsung Galaxy A8
3.859
Samsung Galaxy A9 (2016)
3.817
Motorola Moto X (2014)
3.816
Samsung Galaxy A5 (2017)
3.804
Samsung Galaxy J7 (2016) outdoor mode
3.802
LG V20 Max auto
3.798
Xiaomi Redmi Pro
3.798
Sony Xperia XZ
3.795
Samsung Galaxy A5 (2016)
3.789
Apple iPhone 6s
3.783
Meizu Pro 5
3.781
Microsoft Lumia 650
3.772
Samsung Galaxy J7 (2016)
3.756
Oppo F1 Plus
3.709
Vivo X5Pro
3.706
Sony Xperia X Compact
3.694
Samsung Galaxy A3 (2017)
3.688
Apple iPhone SE
3.681
Huawei Mate 9
3.68
Samsung Galaxy A7
3.679
Meizu PRO 6
3.659
BlackBerry Priv
3.645
Apple iPhone 7 Plus
3.588
Apple iPhone 6s Plus
3.53
Motorola Moto Z Play
3.526
Samsung Galaxy J3 (2016)
3.523
Samsung Galaxy J3 (2016) outdoor mode
3.523
Acer Jade Primo
3.521
Microsoft Lumia 950
3.512
Oppo R7 Plus
3.499
nubia Z11
3.466
Samsung Galaxy J7
3.422
Meizu MX5
3.416
LG V20
3.402
Oppo R9s
3.352
Oppo R7
3.32
Lenovo P2
3.316
Xiaomi Mi 5s
3.276
Samsung Galaxy J2
3.235
Sony Xperia X Performance
3.234
Xiaomi Mi Note 2
3.228
Motorola Moto X Play
3.222
Huawei P9
3.195
Lenovo Vibe Shot
3.113
Motorola Moto X Force
3.105
LG Nexus 5X
3.092
Huawei Mate S
3.073
Microsoft Lumia 640 XL
3.065
Sony Xperia X
2.989
Huawei Mate 8
2.949
Xiaomi Redmi 3S
2.913
Sony Xperia XA Ultra
2.906
LG G5
2.905
HTC One S
2.901
Xiaomi Redmi 3s Prime
2.893
Xiaomi Mi 5s Plus
2.884
Sony Xperia Z5
2.876
Microsoft Lumia 550
2.851
Lenovo Moto M
2.813
Xiaomi Redmi 3 Pro
2.803
Sony Xperia Z5 compact
2.784
Meizu MX6
2.751
LG V10
2.744
Xiaomi Redmi 3
2.735
Meizu M5
2.71
Sony Xperia M5
2.69
Huawei P9 Lite
2.679
Xiaomi Redmi 4 Prime
2.679
Vivo V3Max
2.659
Xiaomi Mi Mix
2.658
Xiaomi Mi 4i
2.641
Sony Xperia XA
2.609
Motorola Moto G4 Plus
2.582
Motorola Moto G4 Plus (max auto)
2.582
Xiaomi Mi 4c
2.574
LeEco Le Max 2
2.567
Asus Zenfone 3 ZE552KL
2.563
Microsoft Lumia 640
2.563
Lenovo K6 Note
2.544
Lenovo Moto G4
2.544
Oppo F1
2.528
Sony Xperia Z5 Premium
2.525
Huawei Honor 7 Lite / Honor 5c
2.506
Sony Xperia M4 Aqua
2.503
Oppo F1s
2.481
Motorola Moto G
2.477
Lenovo Vibe K5 Plus
2.473
Huawei G8
2.471
Huawei nova
2.467
Sony Xperia Z
2.462
Lenovo Vibe K5
2.459
Meizu m3 max
2.447
Huawei Honor 7
2.406
Sony Xperia E5
2.386
ZUK Z1 by Lenovo
2.382
Samsung Galaxy J5 (2016)
2.378
HTC 10
2.378
Meizu m1 note
2.362
Huawei nova plus
2.329
HTC One E9+
2.305
Alcatel One Touch Hero
2.272
Apple iPhone 4S
2.269
Lenovo Vibe K4 Note
2.254
Sony Xperia C5 Ultra
2.253
Xiaomi Redmi Note 3 (MediaTek)
2.249
Sony Xperia C4 Dual
2.235
Xiaomi Mi Note
2.234
Motorola Moto G (2014)
2.233
Huawei P8
2.196
Meizu M5 Note
2.189
Huawei Honor 6
2.169
Xiaomi Redmi Note 2
2.166
OnePlus Two
2.165
HTC One X
2.158
Xiaomi Redmi Note 4
2.145
LG Aka
2.145
Archos 50 Diamond
2.134
Xiaomi Redmi Note
2.119
Acer Liquid X2
2.084
Huawei P8lite
2.078
Moto G 3rd gen max manual
2.026
Xiaomi Mi Max
1.996
Sony Xperia E4g
1.972
OnePlus One
1.961
Meizu m3 note
1.923
Meizu m2 note
1.892
BlackBerry Leap
1.892
ZTE Nubia Z9 mini
1.759
Sony Xperia U
1.758
Asus Zenfone Selfie
1.68
Motorola Moto E (2nd Gen)
1.675
ZTE Nubia Z9
1.659
Jolla Jolla
1.605
Motorola Moto E
1.545
Sony Xperia M
1.473
Xiaomi Redmi 2
1.311
HTC Desire C
1.3
Sony Xperia C
1.283
Meizu MX
1.221
Sony Xperia E
1.215
The 5.5″ display has a maximum brightness of 460 nits, but its mediocre black levels led to an average contrast of 1:754. The color rendering is average, too — the screen offers mostly accurate colors but blue hues interfere with the image rather obviously, and the white color is way colder than it should be. The representation out of the box has an average DeltaE of 8.7, but even playing with the color settings won't help you do much better than that.
Display test
100% brightness
Black, cd/m 2
White, cd/m 2
0.614
463
754
0.52
425
816
0.46
449
976
0.42
473
1108
0.65
562
867
0.50
390
780
0.00
353
∞
0.42
403
953
0.38
439
1158
0.00
408
∞
Below the 5.5″ display is the familiar mTouch key. It's an all-in-one button with three functions — tap for Back, click for Home, and there is an embedded fingerprint scanner for when the screen is locked. While the biometric sensor isn't always on, it's very fast, accurate, and is capable of recognizing your fingerprint from any direction.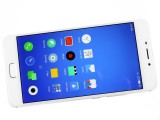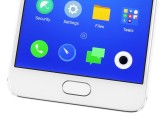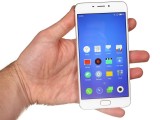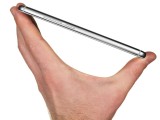 The front • the mTouch key • handling the M5 Note
The M5 Note supports MediaTek's Pump Express 3.0 rapid charging, and the supplied charger has a maximum power output of 24W.
The phone is powered by a 4,000 mAh battery — that's 100 mAh less capacity than the unit inside the m3 note. It scored an excellent 98-hour endurance rating in our battery test, even though its video playback endurance is only average.
Since Meizu is not a registered Google Services partner, the international M5 Note comes without Google's services preinstalled. Instead, the phone gives you access to an installer which installs them for you hassle free. Other reviewers have been pointing out that these, essentially sideloaded, Google apps and services drain the battery faster than usual, but we assure you this behavior was only found on the reviewers units, which were sent out running an earlier pre-production version of the ROM. With the latest software build we've been enjoying great battery life.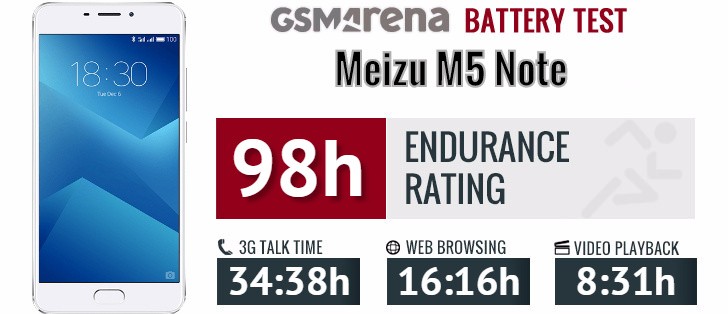 Our endurance rating is the time you can keep using the M5 Note on a single charge if you are to make an hour of 3G talks, web browsing and video playback each day. This sort of usage pattern may not apply to you but we've established it so our battery scores are comparable across devices.
Meizu M5 Note is a dual-SIM phone, but it uses a hybrid slot so you would have to make the choice of either a second SIM or a microSD card. You can opt for 16, 32, or even 64GB storage options — getting more gigabytes means you won't have to give up on the second SIM card.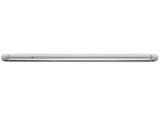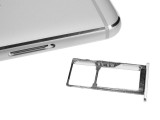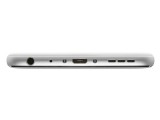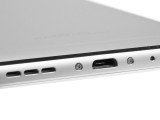 The SIM tray is on the left • the SIM/microSD hybrid slot • the bottom • the microUSB port
Finally, the bottom of the M5 Note is where the audio jack, the microUSB connectivity port, and the loudspeaker are. The primary mic is also around.
The M5 Note's speaker scored a Very Good mark in our loudness test and its output quality is clean, crisp, and with deep enough bass.
Как прошить и обновить Meizu M5 Note
Стремительно развивающаяся китайская компания Meizu регулярно выпускает на рынок новые модели своих смартфонов. Покупатели не всегда могут угнаться за более усовершенствованными моделями и поэтому стремятся самостоятельно совершенствовать ранее купленную модель. В частности, регулярное обновление софта на телефоне позволит ему не отставать по функциональности от других моделей. В случаях, когда не удаётся совершить обновление приложений, на помощь придёт прошивка, которая позволит обновить всю систему в целом.
Также прошивка станет полезной в тех случаях, когда смартфон стал сам по себе перезагружаться, долго открывать приложения и производить другие некорректные действия. Решить подобные проблемы можно на любой модели телефона, в частности, установка на Meizu M5 Note прошивки новой версии способна не только вернуть первоначальную работоспособность, но и добавить новые функции. Несмотря на то что модель выпущена пару лет назад, она не потеряет своей актуальности и продуктивности.
С помощью телефона
Среди владельцев аппаратов Мейзу достаточно распространённый вопрос – как обновить прошивку на Meizu M5 Note? Решение этого вопроса достаточно простое, необходимо выполнить следующие шаги:
Скачать прошивку с официального сайта.
Проверить имя файла и расширения.
Запустить смартфон в Recovery mode.
Перезагрузить смартфон Meizu.
Важное замечание – перед тем как начать процесс обновления, необходимо скопировать все файлы, которые установлены в телефоне. Данная мера предосторожности поможет избежать неприятной ситуации потери данных. Для копирования необходимо совершить такие действия:
В меню «Настройки», открыть раздел «Личное» и выбрать «Память и резервные копии».
Далее зайти в «Другое» и выбрать опцию «Копирование и восстановление».
После этого необходимо определить хранилище, куда будут перенесены данные. Сделать это можно, нажав пункт «Выбрать место хранения». Теперь ставим отметку напротив того типа данных, которые необходимо скопировать. Отметив, нужно нажать «Начать копирование».
Скачать прошивку с официального сайта
Следующий шаг после резервного копирования данных с телефона – это загрузка файла с прошивкой. Чтобы это сделать, требуется зайти на официальный сайт компании Meizu и зайти в раздел «Flyme», в котором нужно выбрать пункт «Загрузить». В открывшемся окне появится перечень с различными моделями телефонов, среди которых следует найти «M5 Note». Появится раздел, в котором можно загрузить последнюю версию. Или просто перейдите по ссылке. Иногда компания предлагает установить на свой девайс beta-версию. И после загружаем прошивку в корень памяти смартфона.
Проверка имени файла и расширения
После загрузки важно проверить имя и расширение файла, которое должно быть «update.zip». Это принципиально важно, поскольку, в противном случае, установка либо не состоится вовсе, либо произойдёт некорректно. Помимо проверки имени, перед процессом обновления необходимо сделать ещё следующее:
Важно позаботиться о том, чтобы был максимальный заряд батареи, так как процесс занимает долгое время.
Стоит иметь в виду, если в процессе произойдёт сбой в обновлении, то необходимо перезапустить процесс. Для этого нужно зайти в «Настройки», выбрать «Телефон», перейти в «Память» и нажать «Сброс».
Запускаем смартфон в Recovery mode
Запуск на телефоне режима Recovery является неотъемлемой частью установочного процесса. Чтобы перевести смартфон в данный режим, нужно: его выключить и совершить одновременное нажатие клавиши «Включение» и кнопки повышения громкости. Кнопки нужно удерживать до момента появления надписи «System Upgrade», которое представляет собой меню настроек. В данном меню нужно нажать «Start», чтобы начался процесс прошивки.
Перезагрузка смартфона Meizu
Процесс установки прошивки занимает определённое количество времени, в течение которого телефон может либо самостоятельно перезагрузиться, либо требовать разрешения пользователя. Поэтому важно в этот момент быть рядом и выполнять запросы телефона. Процесс установки завершится последней перезагрузкой, после которой телефон запустится в привычном виде и режиме работы. Перед тем как начать пользоваться девайсом, нужно будет произвести стандартные настройки и установить время, дату и прочие опции.
С помощью компьютера
Помимо вышеуказанного способа, обновление для Meizu M5 Note можно установить при помощи компьютера. Данный метод полезен тогда, когда при прошивке с помощью телефона возникают какие-либо ошибки. Также он требует некоторых дополнительных настроек, в частности, нужно настроить синхронизацию с ПК. Для этого нужно в меню «Настройки» найти пункт «Спец. возможности» и выбрать «Отладка по USB».
Скачать прошивку
Скачивание файла нужно произвести не на телефон, а на ПК, поскольку с него будет производиться запуск файла-установщика. Скачать файл можно с официального сайта, как описано выше в разделе «Скачать прошивку с официального сайта». При установке кастомной прошивки нужно ориентироваться на подсказки сайта, с которого будет идти загрузка.
Подключение телефона в Recovery mode
Как уже говорилось выше, для того чтобы начать процесс прошивки, нужно перевести телефон в режим Recovery, при котором открывается меню обновления. Для этого нужно выключить устройство и потом одновременно нажать и удерживать верхнюю клавишу громкости и кнопку включения. После удерживания кнопок появится надпись «System Upgrade» – это и есть меню обновления. Именно в этом меню будет происходить запуск обновления.
Проверка имени файла и расширения
После того как будет скачан файл-установщик, нужно проверить его имя и расширение, которое должно быть «update.zip». Важно сказать, что такое имя будет носить официальная прошивка, однако у кастомных версий можно быть совсем другое название и расширение. Об этом нужно узнавать непосредственно на сайте, откуда загружается кастомный вариант.
Прошивка
После всех подготовительных действий можно приступать к самому процессу прошивки, для этого нужно:
Синхронизировать(подключить) смартфон и ПК при помощи USB-кабеля. Телефон при этом уже должен находиться в режиме Recovery.
После подключения телефона к ПК, на компьютере откроется папка «Recovery», в которую нужно перенести файл-установщик с названием «update.zip».
После копирования файла нужно нажать на «Start» в телефоне, и начнётся процесс обновления.
Устройство может несколько раз перезагружаться, а после завершения прошивки девайс включится в привычном виде.
Download Flyme 6.2.0.0G for Meizu M5, M3 Max and U10
Latest Flyme 6.2.0.0G for Meizu M5, M3 Max and U10 starts rolling out. Meizu released several beta version of Flyme 6 previously and now the latest version of Flyme 6.2.0.0G is now available for download. The new Flyme 6.2.0.0G OS includes a lot of new features, bug fixes, optimizations and security enhancements. Download Flyme 6.2.0.0G for Meizu M5, M3 Max and U10 from below.
Meizu releases the Stable build of Flyme OS 6 (Flyme 6.2.0.0G) for many Meizu devices. Currently, Meizu M5, M3 Max, and U10 are supported and soon it will be available for devices. The Flyme 6.2 Stable update is still based on Android Marshmallow and there is no news when the Nougat update released. Here we share a direct link to Download Flyme 6.2.0.0G for Meizu M5, M3 Max, and U10.
Stable build of Flyme 6 OS for Meizu Devices brings many new features and bug fixes. You can check the complete changelogs from Here. The Meizu Flyme 6.2.0.0G OS update is available as an OTA and will be available for all soon. Here we provide you the Flyme OS 6.2.0.0G OTA zip file for Meizu devices with that you can update Meizu devices to Flyme 6 Stable manually. The update may wipe SD Card data, so it is advisable to take a backup before you update your device. Download Flyme 6.2.0.0G for Meizu M5, M3 Max and U10 from below.
Note:-
Download the proper ROM for your device from below.
Follow the steps correctly otherwise you may brick your device. We are not responsible for any damage to your phone.
It will erase all your data, so we advise you first to take a complete backup of your phone and then proceed.
Ensure that your phone has at least 50-60% charged to prevent the accidental shutdown in-between the process.
Download Flyme 6.2.0.0G for Meizu M5, M3 Max and U10
Flyme OS 6.2.0.0G for Meizu M5 – Download
Flyme 6.2.0.0G for Meizu M3 Max – Download
Flyme 6.2.0.0G for Meizu U10 – Download
How to Install Flyme 6.2.0.0G Stable version on Meizu phone –
First Download Flyme 6.2.0.0G beta OTA zip for your device from above.
Now copy the update.zip file to your phone's memory.
Turn off your mobile phone and then Press and hold the Volume+ button and then press the power button till the mobile phone vibrates.
Now the system will enter into the upgrade window.
Select System upgrade and tap on the Start button.
Wait until the flashing is complete.
Done.
Download Flyme 6.2.0.0G for Meizu M5, M3 Max and U10 and upgrade it manually. If you have any questions comment below. Stay connected with us via Facebook, Twitter, and Google Plus to read more such helpful posts.
Meizu M5 update (M5C, M5S, M5 Note)
How to update Meizu M5?
To update the Meizu M5, Meizu M5S, Meizu M5C or Meizu M5 Note you need to install an alternate firmware (ROM).
If the device does not automatically update by itselves. You can use the new firmware for your smartphone.
You have to choose the firmware version and follow the instructions. If you have a trouble in update you can write about it in the comments below, we'll help you.
Meizu M5 firmware:
Meizu M5 update – official firmware (OS 6.0, Flyme 6.3.0.0G)
Meizu M5S firmware:
Meizu M5S update – official firmware (OS 6.0, Flyme 6.3.0.0G)
Meizu M5C firmware:
Meizu M5C update – official firmware (OS 6.0, Flyme 6.0.2.3G)
Meizu M5 Note firmware:
Meizu M5 Note update – official firmware (OS 7.0, Flyme 7.0.0.0G)
Meizu update
There are three ways Meizu update:
Using recovery (to update installed OS)
Using Fastboot (to recover Meizu with Qualcomm SOC)
Using SP Flash Tool (to recover Meizu with MTK SOC)
If you want to install a Meizu update using recovery – download the official update, reboot your phone or tablet into recovery mode and click "Install update from SD card".
To install Meizu update with Fastboot – download and install drivers and ADB&Fastboot, download official firmware and flash it by instruction.
Meizu C9 update
Meizu M2 Mini firmware
Meizu M3 update (M3S, M3 Mini, M3 Note)
Meizu M5 update (M5C, M5S, M5 Note)
Meizu M6 Note firmware
Meizu MX4 firmware
Meizu MX5 firmware
Meizu Note 8 firmware
Meizu Pro 6 firmware
Android update
OS Android is the most popular operating system in the world. It's all because the most of smartphones, tablets and other gadgets are running by Android OS. The resource play.google.com is a storage for millions of applications and games to suit all tastes. However, these applications and games usually adapted for a particular version of OS (mainly new). That why It's becoming necessary to know how to update Android firmware.
First to understand how to update Android version, you need to:
Own an Android smartphone or tablet
Connect to the Internet via Wi-Fi or use Mobile Internet
Update your smartphone or tablet with the system automatically update tool:
Connect to Wi-Fi
Go to Settings
About phone
System update
Click "Check for updates"
If update available – click "Install"
Android update download list:
4Good update
A1 update
Acer update
AG Mobile update
Alcatel update
Amazon update
Android TV Box update
ARK update
Asus update
Beeline update
Blackview update
BLU update
BQ update
Bravis update
Casio update
Caterpillar update
Cherry Mobile update
Cloudfone update
CoolPad update
Cubot update
Dexp update
Digma update
Doogee update
Dragon Touch update
Ergo update
Finepower update
Firefly update
Fly update
Gigabyte update
Ginzzu update
Google Nexus update
Highscreen update
Hisense Update
Homtom update
HTC update
Huawei update
Inoi update
Intex update
iOcean update
Irbis update
Itel update
Jinga update
Kata update
Kazam update
Leagoo update
Lenovo update
LG update
Meizu update
Micromax update
Motorola update
Nokia update
Nomi update
OnePlus update
Oppo update
Oukitel update
Philips update
Posh Mobile update
Prestigio update
QMobile update
S-Tell update
Samsung update
Sony update
StarMobile update
Symphony update
Tecno update
teXet update
TP-Link update
Ulefone update
Umidigi update
Wigor update
Xiaomi update
ZTE update
In the process of updating Android you may need advanced system settings.
How to Flash Stock Rom on Meizu M5 Note
By Admin Last updated Feb 21, 2020
How to Flash Stock Rom on Meizu M5 Note
We are going to Flash Stock Rom on Meizu M5 Note . In this guide we have used Stock Recovery to flash the Stock Firmware on Meizu And we include Official link to Download Meizu M5 Note Stock rom and all Needed Files. your device may get bricked And flashing stock ROM is the only way to go out.To perform this advance process of Flashing stock ROM please Go Step by step. If you got any error then leave a Comment. Read More : Ad IR Sensor for your phone – TV Remote.
Why I want to Flash Stock Firmware/OTA Update
If you have an Android device,you may require flashing Firmware/OTA under various circumstances. If you have flashed custom ROM , Custom recovery or Custom kernel and facing several issues or if you want to Full Unroot, Unbrick,Rollback ,then you have to flash stock ROM to bring your device back to it's original state. Read More – Stock Rom vs Custom Rom
If you need to upgrade your Meizu then you have to find upgraded Stock/Custom Rom/OTA – kitkat, Marshmallow, Nougat. we provide only Official Rom because all the glitches and bugs are debugged and you can get latest OTA update and install them
REQUIRMENTS
Read More – Increase RAM SIZE after root on Meizu?
Download the suitable Stock Rom for your device. – Link below
Original USB cable and working PC.
Make sure you have a complete backup of your device
Maintain the battery charge percentage least 60%.
Install OTA Update Zip File Via Stock Recovery
DISCLAIMER
Proceed at your own risk. flashstockrom.com will not be responsible for any mistake and any damage that might occur to your device while performing the following operation. Don't skip any step.
Step 1,
Download Meizu M5 Note Stock Rom / OTA Update
First of all, Download the OTA Stock Rom and copy it to the root directory of you phone SD Card storage. Do not put in a folder. ( use Good SD Card)
Step 2,
Turn Off The Phone using Power key
Step 3,
Press and Hold Power key +Volume up key together, when Meizu Device's logo appears, release above buttons, Then you see that you are in Recovery Mode. It may ask what language do you want then choose one. If not works then Press and Hold Power key +Volume Down key
Step 4,
Select "System Upgrade" from following screen
Step 5,
Flashing OTA Zip File on Meizu M5 Note Manually
Tap the "Start", after that, it will Start Flashing Process and will finish in a few minutes.
Step 6,
Follow The Screen guide lines after the ending of the update process
Method 2
Copy the update.zip file to the phone SD and flash it through the Settings > About > Check Update (only if your device support this method)
Thank you for coming to our Page. If this page helped you , So then please share this website to all Social Medias like Facebook ,twitter and Reddit so then Others can find this Meizu Guide. Finally If you have any problem then don't hesitate, feel free to Leave a Comment with Error Message.So one of team our team member will help you as soon as possible.
Related
He is a writer, blog hunter and Admin of Ramisunet Group of Network , From Asia. He has been interesting about Android Phone Hardware-software and also IOS Hardware-software and SEO for years. This website was invented by him. Flashstockrom receives 300,000+ page views per month. 7k+ subscribers. You can also joint us and advertise with us